stc Tajer
Optimise your commercial operations today with stc Tajer business solutions.
stc Tajer
Watch Video
Discover how stc Tajer POS and stc Tajer Cloud Solutions can elevate your enterprise.
The cutting-edge business management tools offer cloud-based operational portals for smooth, simple commercial processes. stc Tajer allows you to sell your products and services through various digital channels. It enables you to keep your customers and employees at the heart of your operation while focusing on scalability and efficiency.
The suites are also highly affordable and payable in monthly installments.
What stc Tajer's business solutions can offer you
Automate your processes with stc Tajer Cloud Solutions
Manage and automate your critical commercial processes with stc Tajer integrated, cloud-based Enterprise Resource Planning (ERP). Manage procurement, accounting, compliance, projects, and supply chain functions seamlessly.
Run financial analyses and predict inventory needs with these powerful business management tools. Ensure that in-demand items are always in stock and that all commercial processes are transparent.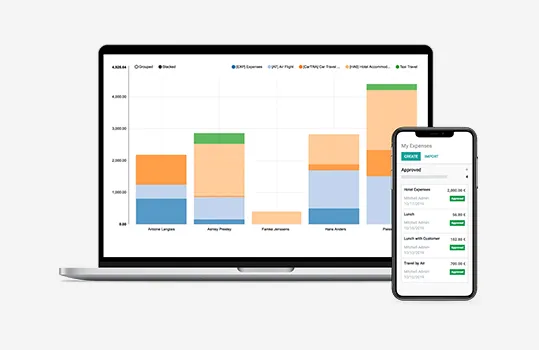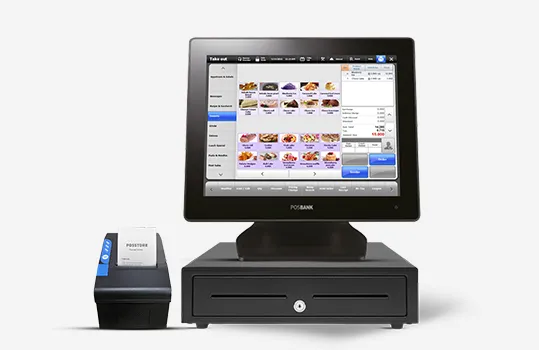 Cost-effective POS system
Process sales payments faster, track orders and manage inventory and staff effectively with integrated Tajer POS business management tools. Our cloud-based system assists with streamlining your operational processes, boosting your commercial performance and growth.
The stc Tajer VAT-enabled, feature-rich POS system empowers efficiency and helps to reduce operating costs. Expect end-to-end business support and efficiency-driven exponential progress when you install this solution. Explore how this system can help your enterprise reach its full potential.
Let us help you get started with the right tools for your business! Fill out the form and an stc Tajer expert will reach out to you within 24 hours.
Get a full business analysis and expert recommendation

We will help you build a customized solutions bundle that fits your business needs and budget

We also offer full training and help you get setup
Does stc Tajer service (Cloud ERP) require hardware?
Yes, it does require hardware in case of point of sale service e.g. Point of sale screen, barcode scanner, cash drawer, kitchen screen, receipt printer etc…
How can my company subscribe to stc Business stc Tajer services?
You can e-mail us on businesssupport@stc.com.bh or call us at 34128128, and your account manager will be in touch with you shortly.
How can I get support for the E-services (Cloud ERP)?
You can raise a ticket from the stc Tajer service platform itself or call 34128128.
How much does it cost to get the stc Tajer service?
It depends on the selected service. For more information and price details, please contact the support department via 128 from your stc line or 34128128 from any other line, you can also contact us via email businesssupport@stc.com.bh.
Why should I get stc Tajer service (Cloud ERP) from stc?
There are many reasons to get stc Tajer. No Large investment required, secured, highly available, centralized management of branches and backup, tested hardware compatibility, Bahrain VAT ready, full POS and accounting integration, POS works online and offline, website and inventory integration, support Arabic language, support 3 decimals, local support, user friendly and much more.
Is the stc Tajer solution VAT Ready?
Yes, the system is VAT ready.
Do I need to subscribe to all of the services for stc Tajer?
No, you may start by subscribing to one or 2 services depends on your requirements and then scale up to other services.
Run your business in ease and efficiency with stc Tajer solutions. It's a customizable and VAT enabled system with many features that take care of your business needs allowing you to focus on what matters most.With new market forces and unprecedented pressures, stc Tajer solutions have been designedto scale with businesses as they grow. The cloud-based Enterprise Resource Planning (ERP) systemenables Small and Medium sized businesses to focus on what they do best and thrive in today'scompetitive markets.From Point-Of-Sale (POS) to Customer Relationship Management to Bahrain VAT ready taxcompliance accounting solutions and more, stc Tajer gives businesses the tools they need todrive value by delivering automation and end to end solutions.
What are the stc Tajer solutions provided?
Our solutions are designed to improve your business performance on all fronts, turning current painpoints into a competitive advantage to accelerate growth and profits.• Point-Of-Sale (POS)A browser-based retail Point-Of-Sale system which includes a register allowing both cash andcard base sales transactions. With a smart and easy interface that can be operated from a laptop,tablet or even a mobile phone resulting in faster and simpler sales transactions.
What is stc Tajer service (Cloud ERP)?
stc Tajer Services is Enterprise Resource Planning Solution that is consisted on many services including but not limited to Point of sales, accounting, purchasing, inventory, CRM, HR, website and e-commerce systems.