CEO message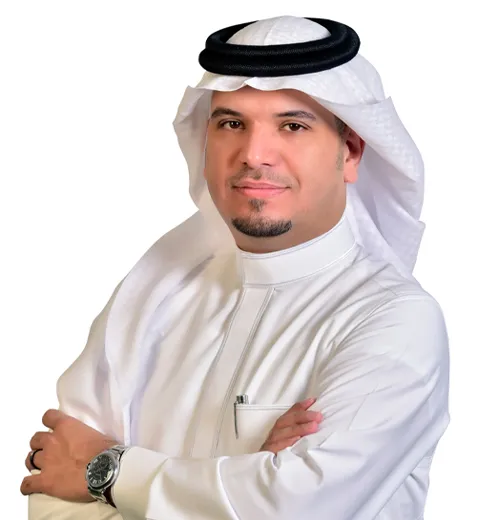 Welcome to stc Bahrain.
As you visit us, I hope you learn more about what makes our company an outstanding provider of services to you and a wonderful place to build a career.
Since the day we have started our journey here at Bahrain, we earned the trust of customers for a simple reason – stc Bahrain has been fully invested in Bahrain's journey, towards Vision 2030 goals and had been accelerating digital transformation as a business enabler and as an innovator in the emerging digital landscape. Simply put, we are at the heart of Bahrain's socio-economic development.
Over the last decade, we have achieved tremendous success transforming the Kingdom's technology and telecommunication landscape, enabling business to flourish and its people to thrive.
We take pride in helping our customers to transform the way they choose to achieve their goals. We have done so year over year simply through our employees dedications, through our strong products and services offerings and commitment to winning customers trust by going beyond the extra mile. We continuously innovate and follow through with investment in latest smart solutions and technologies to help accelerate Bahrain's transition toward becoming a smart and sustainable community. Our smart city solutions, Big data, analytics, Artificial Intelligence (AI) and technologies such facial recognition have been deployed across shopping malls, airports, public parks and campuses to ensure safety of our society. Elsewhere, we have worked with different authorities and businesses to deploy ICT solutions such as smart parking and smart lighting that are based on Internet of Things (IoT) that enable customers and businesses to become digitally evolved.
As we continue to embrace new challenges and gear up to perform in an environment conducive to substantial growth and healthy competition, all of us need to understand that we – in the telecom and ICT sector – have the opportunity to build a bright future for businesses across sectors.
Together, we have the power to rebuild market positions, reimagine business models, and create innovative offerings for customers and businesses that are beyond a pure telecom play of products and services.
As your digital champion, we are focused on Bahrain being at the forefront of business today and tomorrow through a digitally enabled society.
We do this by evolving our products and services to improve all aspects of life and focusing on technology-driven growth to help businesses grow, transform, and operate more efficiently.

The future is on the move, and we look forward to the incredible growth opportunities that lie ahead of us with you.
Let's create it together.