stc Tajer for Online Businesses
Online presence is everything. Create a user-friendly, engaging website for customers using our easy-to-use solution.
Online Business>Online Business
Organising your online business has never been so easy. With key features that take care of your online business requirements, including a customizable and VAT-enabled system, you can be assured knowing that your business is operating easily and efficiently.
Grow your online business with our innovative stc Tajer solution that's tailored to your needs. Anything is possible from your office or home office, with website, e-commerce and inventory solutions.
The Benefits of stc Tajer for Online Businesses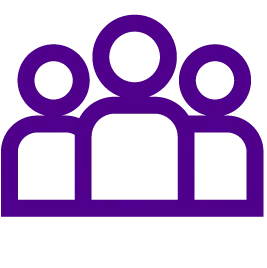 Manage your own live and up-to-date reporting system, customer relations and B2B transactions with the customizable CRM solution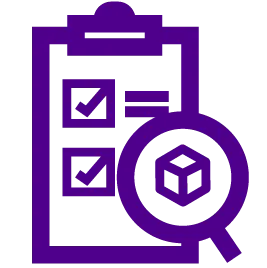 Manage inventory with the easy-to-use inventory management software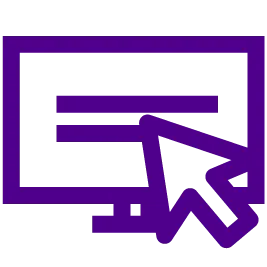 Grow online presence and create an engaging website to revolutionize business operations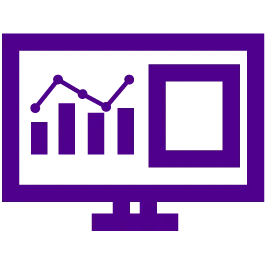 The e-commerce tool empowers businesses to become seamlessly integrated to their website and finance systems
If our business moves, will the number change?
No. Your business will maintain one permanent number, wherever you relocate in Bahrain.
What is stc Business Advanced Internet?
Our Business Advanced Internet is a new, cost-effective package that combines the popular features of stc Business Broadband and stc Business DIA into a perfect blend. It's a fusion of unlimited data and downloads, with a shared bandwidth that still guarantees a minimum Mbps rate. We've ensured there are no one-off fees and set-up charges to keep things simple from the outset, and the installation and configuration are quick and easy. We also enhance your business on the move, giving you remote access and a robust support package, backed by an industry-standard SLA. stc Business Real-Time Portal also allows you to monitor all your key performance parameters, remotely and in real time.
Yes, stc SIP/ISDN Fixed Voice Services are flexible and scalable. Simply choose the service you require and it can be tailored to match your needs.
Who is suitable for International Toll-free?
Medium to large businesses, and any organization looking to connect to their global voice network with a unified presence in local countries.
What is stc Business Wireless VPN?
Our business wireless VPN lets your organization's devices communicate remotely and privately. Using a 4G Private APN (Access Point Name), it creates a highly secure private network. You don't need to worry about data leaks. Any information transmitted is only available to those with access.
Why choose stc's 5G business broadband?
Our business broadband packages give you fast surfing speeds. Our transparent fixed tariffs mean you don't get any surprises on your bill at the end of the month. Best of all, we have a high-throttle minimum speed of 2MBPS minimum to help you reach your business goals. Downtime is rare, but access to our 24/7 support team means your issues will be fixed ASAP.
How does stc Business Voice Select work?
With stc Business Voice Select, there is no change to your business continuity. Simply dial the number as usual and the call will be charged as per stc Business Voice Select rates.Your company will receive two bills. One bill from stc for all international calls and an existing bill from your current operator for all other local call charges and monthly rentals.
What are the primary needs from a company that determine its need for Dedicated Internet Service?
Dedicated guaranteed bandwidth with symmetrical speeds (where download speed is equal to the upload speed) along with unlimited usage.
stc Global MPLS is a managed, end-to-end IP-VPN international service that allows businesses to connect anywhere in the world on a single network.
Local MPLS stands for Local Multiprotocol Label Switching. This means that various locations of the same business are interconnected via a single private network, ensuring secure communication between premises.
How is stc's fiber broadband different from other broadband services?
stc offers a unique fiber broadband package to businesses across the kingdom thanks to the partnership with Bnet – the national fixed network provider in Bahrain – providing the ultimate fiber experience with nationwide coverage across all operators in Bahrain. With super-fast speeds of up to 1Gbps, you can utilise all the bandwidth needed to take your business operations to the next level with peace of mind.
Web Protect is a cloud-based cybersecurity solution that protects any device connected to stc Bahrain's network. It provides the first line of defense by blocking requests to malicious destinations before a connection is established. stc Bahrain's internet services with Web Protect block access to malicious websites that:
are designed to infect your devices with malware and viruses aim to steal personal information, financial data or passwords.
What expertise does stc have to assist your compliance audit?
Our consultants have extensive training and experience with compliance requirements with customers in the region. They have substantial knowledge and work hard to make sure you're complying with industry standards and regulatory requirements.
What is an stc vulnerability assessment?
stc's vulnerability assessment runs periodic, automatic scans of your public-facing infrastructure. This is to test for gaps and loopholes that could be exploited by hackers or other security threats. Frequent running of vulnerability scans ensures that your security is kept up to date as your business changes and innovates. We detect potentially exploitable issues before they can become a security problem.
We Security is a product of stc to protect end machines from visiting phishing or malicious websites.
Why do I need end-to-end managed soc services?
Security is key and a managed SOC provides a high degree of assurance that sensitive and confidential information is safe. It aims to ensure that a monitored environment is not breached, and any threats and compromised systems are immediately identified.
What endpoints are covered?
All endpoints are protected including PCs, laptops and servers covering Windows, macOS, and Linux systems
What does Security Assessment Review usually involve?
You need to identify any weaknesses in the design of your security architecture before they can cause issues. To help, we analyses the security policy, documentation, design and configuration and provide a risk assessment tailored to your business objectives and policies, comparing your security architecture against industry best practices and possible attack vectors. We then recommend improvements, re-engineering or changes to make sure your security is flawless, preventing risks and minimizing future costs.
What is endpoint security as a service?
Our EPSaaS platform is more than just a traditional antivirus. It adds an extra layer of security for overall network protection by monitoring a range of factors to make sure you can keep pushing boundaries without interruption. We monitor behavior, web filtering, application firewall and Host Quarantine Enforcement.
What security solutions do stc provide?
We offer an array of ICT solutions for businesses. Whether it's specific devices and platforms, or monitoring tools for threat detection, stc take pride in taking control so you don't have to.
How does stc's SOC as a service work?
SOC as a service is designed for businesses that already have security monitoring tools. Our service provides a dedicated management and monitoring service, providing you with incident alerts, expert guidance on threats and regular security status reports. Featuring automated alerts, threat intelligence integration and 24/7 securing monitoring, SOC as a service allows our team of stc analysts to take care of your security. All you'll need to do is focus on your business.
Why should I keep my security devices updated as a business?
New issues and challenges are constantly emerging and it can be hard for businesses to keep up. That's why stc offers security devices for business, including a comprehensive monitoring service. Keeping your security devices updated goes a long way to ensuring your business is secure against cybersecurity threats.
A firewall is a network security device that acts as a barrier between internal and incoming traffic, monitoring and blocking threats such as viruses or malicious traffic.
How does stc conduct a penetration test?
As part of stc's external penetration testing service, stc expert testers try to compromise your network from the outside. Our stc consultants use manual techniques and tools, similar to those used by hackers, to thoroughly test your network and return more accurate results. stc also runs periodic reassessments to check that your security policies are compliant and identify new vulnerabilities, so you can be sure your networks remain secure.
What is a web application firewall?
A web application firewall allows you to detect suspicious traffic before it causes any damage, with advanced detection and prevention systems operating on an application level. Ensuring all traffic to your website is passing through our web application firewall taking care of any blind spots. Our web application firewall managed service is fully scalable and addresses your business requirements.
What is stc Protect Office Insurance? `
Office insurance is an insurance product provided by Solidarity to protect your office against accidental damage or loss of contents due to fire, theft, employee fraud or office money.
stc AgileWAN is a managed SD-WAN (Software Defined Wide Area Network) service. It enables digital transformation of your IT and data communications by simplifying the network management functions, optimizing application visibility and control. This ensures end-to-end secure connectivity across branches.
What is Infrastructure as a Service (IaaS)?
stc Cloud Infrastructure as a Service is your space-saving, time-efficient and cost-effective solution to IT infrastructure. Create and utilise virtual service space as you need it. Our IaaS platform is the next generation: an innovation beyond in-house data centres where we take care of your data needs and security on the cloud, so you can take care of more pressing business matters.Our cloud solution saves on IT costs and reduces the likelihood of downtime, while giving the gift of total flexibility to scale up or down on bandwidth, compute, memory and storage as and when your business requires. It supports both Microsoft 庐 Windows and Linux operating systems.
Why is business continuity management important?
Business continuity management is an effective way to plan and prepare for any disruptions to your business operations.
M2M is a machine-to-machine plan, connecting your POS terminal to your database to ensure everything's up to date, to the minute. It's used in healthcare, manufacturing, fleet tracking and retail, and they're especially useful for pop-up retailers, on-the-go salespeople and small business owners who need to be free of clunky, legacy systems and stay mobile. It's the smoothest way to keep track of transactions and inventory.
Why should I consider co-location in stc Datacenters?
IT infrastructures hosting business critical applications need a sophisticated and controlled environment for optimum performance. stc Business Datacenters offer an industry standard complied environment to host your IT infrastructure, managed and monitored 24/7 by a dedicated team of experts. stc Datacenters offer a much more cost-effective solution than building your own infrastructure, with ease of scalability to match your business requirements, whether that's hosting a single server or a fully operational DC or DR site.
How does stc fleet management benefit your business?
Cutting waste, improving efficiency and reducing fuel consumption. It's easy to see how our fleet management services can help your bottom line.Track your vehicles in real time to cut back on unnecessary driving, and use Geofencing alerts to find out when vehicles enter or exit certain areas. No more overlap.Your fleet manager can set up rules, resulting in SMS and email notifications if anything odd happens. An in-cabin buzzer alert will encourage drivers to take action if something is amiss – if they need to slow down to avoid a costly speeding ticket, for example.Best of all, our Radio-Frequency Identification (RFID) will help you to easily identify and eliminate the cause of costly incidents like speeding tickets and over-excessive fuel consumption.Plus, a camera inside the vehicle allows you to take still images remotely, while an SOS button hidden underneath the steering wheel enables a swift response in case of breakdown. So drivers in remote areas can instantly alert you should something go wrong.
What is Backup as a Service (BaaS)?
stc Backup as a Service is a state-of-the-art cloud solution for backing up all your business data and applications, securing them against data loss or natural disasters. It's also a convenient, centralised way to backup your data for management and compliance purposes. Business Backup as a Service means your recovery times are more swift and the costs are greatly reduced, as we get you back up and running in no time. It's the most modern and flexible alternative to having an on-site data centre and will free up your IT team for driving the business forward with new innovations.
stc One is a unified communications and IP telephony service with advanced business features enabling flexibility and remote working.
Can I have an Arabic sender ID?
No, this is not currently supported.
What's included in stc's Microsoft 365 for business packages?
We offer various flexible package designs to meet the needs of your business so there'll be no unwanted features. Packages include world-class productivity apps, email, Microsoft Teams, OneDrive File Exchange for cloud storage, as well as key products like Word, Powerpoint and Excel. But it's more than just apps. You receive device management, advanced security and access to stc's comprehensive support services provided through technical experts, who assist in activating services and provide hassle-free support.
What is Disaster Recovery as a Service?
Disaster Recovery as a Service, or DRaaS, is a way of taking the pressure off your business when it comes to backing up and securing your data. You can continue to innovate and expand your business, while stc's affordable and efficient, image-based replication of your systems and structures ensures true data backup. So whether it's a human-created or natural disaster, you'll have a replica of your on-site infrastructure ready to restore quickly and simply, thanks to the in-cloud recovery feature.
Why protect your business devices with stc Device Protect?
Our device insurance package is about covering your precise business needs and sticking to your budget. That's why we offer low monthly charges instead of one lump-sum premium payment. We ensure your excess fits the business devices your company uses, so low-end equipment only pays a small excess. We also offer two cover policies, including Basic Cover designed for those little phone mishaps that can happen to even the most careful user.
Put simply, this innovative type of SIM card is a permanent part of your iPhone or tablet. It's programmable, so unlike regular SIM cards, there's no need to physically remove and swap it when you want to use a different number or data plan. It's more reliable – and far more secure – with less risk of damage or loss. With wireless updates, this pioneering new technology eliminates the need for physical SIMs.
What are the countries that I can roam in using my Business postpaid line and what is the rate per country?
For full details about the countries you can roam in and the various rates, visit https://business.stc.com.bh/en/sme/value-added-services/roaming. Click on the Rates tab and type in the name of your destination country and get the information on PAYG roaming rates with participating networks.
How can I apply for a business postpaid plan?
It's hassle-free. You simply email us at
[email protected]
or call us on 34128128, and your account manager will be in touch with you shortly.
Why choose stc's Business Advanced Internet package?
The business world knows no boundaries, and neither do we. Feel empowered with a free static public IP address where you can get access to your PC, LAN or CCTV system on the go, absolutely anywhere. stc Bahrain is connected to the largest data network in the GCC region, so download and upload are fast and latency is low.
What happens if I have a problem?
We have a dedicated customer care service so you're supported 24/7.
How does stc Business Wireless VPN work with a 4G private APN?
Equip each office in your network with its own router to access your own private network, running on our 4G. A unique VPN gives you added security. As well as encrypting private data, it diverts internal traffic to your own private intranet.
What is 5G business broadband?
Our 5G business broadband has the speed and power that organisations need. It gives you access to the fastest, most reliable network in the Kingdom of Bahrain. With business broadband internet you can download terabytes of data without impacting your bottom line. And, with free unlimited access to government websites, you can find legislative information quickly.
Do I need to change my fixed line or number(s)?
No. You can keep your existing fixed line and number(s).
Does stc provide a Service Level Agreement with their Dedicated Internet Access Service?
Yes. We aim to make our service available at 99.7% for any DIA service with single last mile.
How does stc Global MPLS work?
stc Global MPLS interconnects its customers' global points of presence easily and securely via stc's GMPLS Core, which itself is interconnected with stc's global partners.The service is built on a resilient network architecture with network-to-network interface (NNI) interconnections and global partners at stc points of presence (PoPs) in Datamena, Smarthub, Egypt, London, and Frankfurt.To find out more about stc's global partners and to view stc Bahrain's global PoPs, visit our interactive connectivity map. You can also view stc's network.
How many Classes of Service (CoS) does stc Business Local MPLS use?
stc Business Local MPLS offers four CoS for traffic prioritization according to delay-sensitive and non-delay-sensitive data.
stc is proud to offer truly unlimited plans to businesses without downgrading on speed levels, helping you stay worry-free when it comes to data consumption.
How can I activate Web Protect?
Web Protect is provided with Business Postpaid Mobile, Business Mobile/Fiber Broadband and Datacom Services. You can activate the service via stc Customer Portal or by contacting your Account Manager.
What experience does stc have with compliance requirements?
We manage business compliance audits with knowledge gained through practical experience. Our consultants continually focus on updating, adapting and improving. We'll take care of the following aspects of compliance: ISO 27001 Information Security, ISO 20000 Information Technology Service Management, ISO 22301, Business Continuity Management and Payment Card Industry Data Security Standard PCI DSS. We focus on the management and monitoring of compliance requirements, so you're free to continue pushing boundaries.
Who runs stc's vulnerability scans?
Our security experts are in charge of performing our periodic automated vulnerability scans. You benefit from their expertise and tailored tools for the job, as well as their dedicated time and wealth of experience in dealing with cyber security threats.
Does it have an intelligence feed and support whitelisting of business URLs?
Web Security utilizes its intelligence feed to identify common phishing or malware distribution pages. And yes, Stc Offered Web Security supports Website whitelisting which can allow whitelisted webpages..
How can an stc managed soc service deliver advanced business security and protection?
Cyber attacks are constantly evolving. So, alongside 24/7 monitoring and support, we also provide you with a monthly security posture report.This identifies any vulnerabilities and highlights findings that will help you constantly improve your company's cybersecurity and responses.
Some of my Employees are in other country, can they be managed and updated?
Our Endpoint Gateway is accessible from the internet. So, all users around the globe will be updated
What are the outcomes of a Security Design and Configuration Assessment?
Your design, configuration and architecture may be flawless, but we may provide information on if your design will prevent the desired security functionality or lead to security breaches. We can help ensure user data is stored following best practices, check roles and permissions, authentication and software and framework choices. We might provide actionable advice for improving security in the future or make recommendations about compliance and accreditation.
Why is endpoint security essential?
Our Endpoint security is vital for detecting threats to the infrastructure, and protects it from suspicious and potentially harmful activity.
How do businesses know what security solutions are best for them?
Our dedicated, specialist staff work with your business to tailor our services to your needs. Our products include managed security services or compliance programs and assessments, all dedicated to protecting your business.
What does stc's security device service include?
With 24/7 support, stc takes care of all aspects of your security devices, including provision, set-up, performance and health monitoring, management and upgrades. We adjust and update security device configurations to suit your business needs and ensure they remain fully compliant, responding to device health issues and threats as they appear.
Why does my business need firewall management?
The dynamic nature of cyber threats means an effective firewall needs constant managing, monitoring and updating. Many businesses don't have the time, expertise or budget to keep their firewall up-to-date, leaving their network security at risk. A managed firewall is an affordable, effective solution to protecting your organisation's network security.
What is a network penetration test?
A network penetration test assesses the security measures protecting an infrastructure. The testers try to compromise the network and its applications, which reveal any potential weak points in the security design.
How secure is your website?
Our Cloud WAF blocks malicious applications, hacking and unprotected web contact, so you can stay safely connected.
What are the contents covered under office insurance? 
Office Insurance provided by Solidarity covers for the following:
• Business Contents: Covers for loss, damage or destruction against contents in the premises, portable equipment.
• Public Liability: Compensation for accidental bodily injury, accidental loss or damage to material property
• Money: Covers loss of business money In Transit, On Premises, Out of Safe, Locked in Safe
• Fidelity Guarantee: Covers against Employee Fraud or Dishonesty causing loss of money or goods legally held by the business
How does stc AgileWAN work?
stc AgileWAN is an overlay service that allows your business to utilize the existing IP transport services (including MPLS, LTE and broadband internet services) to create a virtual layer and securely connect multiple locations. stc AgileWAN enables optimized performance based on advanced control and routing policies, as well as high availability for the WAN traffic.
How does stc Cloud IaaS work?
The IaaS platform hosts your IT infrastructure off-site. You can eliminate hardware set-up, software patching and other time-consuming IT management chores, and we take care of ensuring that your platform is highly secure and available. The stc cloud solution is compatible with Windows or Linux, with ready-made OS templates and simplified management. You can build basic servers or defined application services as you need them. We are also thoroughly flexible and scalable, so you can adjust your capacity and bandwidth in line with your business needs. A Service Level Agreement guarantees service high availability, so your IT team can focus on the business objectives.
What's special about stc Bahrain's M2M plan?
Our M2M plans can all be tailored and scaled, with functional add-ons, to meet your business's growing needs and pricing requirements. Our plans help you reduce CRM provisioning overheads, and enable fast and secure 4G connectivity to enhance your customers' experience. You can access live online updates for current transactions, and there are extra data options once you've used your allowance.
During the pre-ordering stage can I visit stc Datacenters?
We would be thrilled to give you a tour of our Datacenters! Please contact your account manager to arrange your visit.
How do you subscribe to our fleet management services?
It's easy for small and medium-sized customers to subscribe to our fleet management system. Choose from three ready-made packages covering cars, motorcycles and heavy goods vehicles. If you work for a large or government organisation, please get in touch with our stc business professionals. We'll tailor the right solution to help you monitor your large fleet.
How does stc Business Backup as a Service work?
Our Backup as a Service is a cloud-based, in-country backup system to replace expensive on-site options. We offer 24/7 customer care and we monitor your services 365 days a year. We also perform regular security audits and use predictive analysis, so we're always ahead of the curve protecting your data.Your company data is safe with us in the event of a disaster, as we reduce recovery times so you're back in action as quickly as possible. stc's Backup Solution for Business operates on a pay-as-you-require system, for maximum flexibility and scalability to meet your ever-changing business needs.
stc One unifies each user's profile and enables your employees to have one number for multiple devices.With stc One, employees can use the office extension number anywhere, anytime, and on any device, they choose such as mobile, desktop phone or laptop.
Can I send messages in Arabic?
What are the top benefits of Microsoft 365?
Collaboration is what drives us. stc Microsoft 365 solutions are designed to power collaboration, no matter how far apart your team is. You have constant access, with fantastic security, to all your projects, documents and presentations, as well as multiple options for collaborating as if you were face-to-face. Combine that with smart, productivity solutions to help streamline your processes and you can create great business opportunities from home, the beach or the train – anywhere there's an internet connection.
How does DRaaS, Disaster Recovery as a Service, work?
DRaaS allows you to encrypt your data and have it securely backed up by us in an off-site replica of your existing business systems, whether physical or virtual. In the event of a disaster, we offer failover recovery, which allows you to switch production to an off-site backup, almost eradicating downtime. Failback recovery is also available, to swiftly restore the status quo at the original location so you can keep driving the business forward. To keep you one step ahead, we have a dedicated team monitoring the replication status of your data 24/7.
What types of insurance coverage are included within stc Device Protect?
stc Device Protect offers two types of cover:Basic Cover for accidental damage to the device screen only – covering the phone for damage that can happen to anyone at anytimeFull Cover for full-device insurance, as well as robbery and burglaryBasic Cover includes accidental screen damage, as well as any consequential damage as a result of the screen breaking. With Full Cover your devices are protected for all accidental damage, as well as burglary (involving intimidation) or robbery (with forced entry). The excess varies depending on whether you have the low-end or high-end business device insurance package. In the case of accidental damage, your device is repaired or replaced and you're covered for up to two repairs or one replacement, or one repair followed by one replacement. In the case of robbery or burglary, the insurance replaces your device with the same model, and you can make one claim during the policy validity. The policy expires once two repairs or one replacement are claimed.
What are the advantages of an eSIM for businesses?
Aside from improved security, there are lots of other business benefits. An eSIM allows you to store and switch between up to ten different phone numbers. Jump onto an overseas data plan during business travel and cut roaming charges. Have multiple phone numbers stored on one device for different branches of your organisation. Quickly swap devices between users as they leave and join your organisation.
Am I eligible to use the roaming service on my Business postpaid plan?
Yes. All business postpaid plans will be able to use the roaming service when the line connects to any of the stc partner networks. Visit https://business.stc.com.bh/en/sme/value-added-services/roaming. Click on the Rates tab and type in the name of your destination country to view the partner networks.
How many postpaid lines can I get?
The possibilities are endless. There is no restriction on the number of lines you can buy as long as the total monthly recurring charge is within your Business credit limits.
What is additionally included with stc's business broadband packages?
All of our 4G business broadband packages come with additional perks such as a free voice number and free calls to stc fixed lines. You'll also get a free static IP so you and your employees can access your LAN and CCTV system even when you're offsite.
What type of calls are supported by stc Business Voice Select?
All international calls are supported directly by stc. All other calls (e.g. local, special number, and short code calls) will be routed through the Batelco network.
Is stc Global MPLS flexible?
Yes. There is a wide range of bandwidth options to suit all business needs. It's easy to upgrade or tailor according to your business needs.
Is there a restriction on the traffic type?
No. There are no restrictions on the traffic type. With stc Business Local MPLS, you have one converged network for audio, video, and multiple file-type transfers.
What is additionally included with stc's business fiber broadband packages?
Our business fiber broadband packages come with free installation, a free router and a free static IP so that you and your employees can access your LAN and CCTV system even when you're offsite.
How can I deactivate Web Protect?
You can deactivate the Service through stc Customer Portal or by contacting your Account Manager.
What are the benefits of stc's managed firewall for business?
As well as dedicated 24/7 customer care and optional enhanced threat protection, we provide ongoing performance, availability and upgrade tracking, for the immediate and long-term benefit of your network security.
What steps do I need to take in case of a claim? 
To file a claim, you will need to provide details related to the type of claim and fill in the appropriate form. Click here to view the claim policy.
How reliable is the power supply in the rack?
Each rack is equipped with certified individually powered dual PDUs (Power Distribution Units), powered by UPS and backed up by generators so the power supply to your equipment is not at risk.
What does stc Business Back up as a Service encompass?
With stc Backup as a Service, you don't have to worry about losing critical data due to system failures or disasters; we protect your data with our cloud-based backup solution. Give your IT team peace of mind knowing we perform incredibly regular security audits and your backup data is encrypted before it even leaves your premises.
What is the benefit of unifying numbers?
Unifying contact numbers improves reachability.Mobility means convenience, but it can also lead to confusion. With multiple reach numbers (mobile, home, office, etc.), and competing messaging systems, customers - and colleagues - often end up guessing how best to reach your business. That's why stc One unifies a user's profile regardless of the device being used and provides a single voicemail for messages.By unifying numbers, you can minimise missed connections by having incoming calls ring on multiple or selected devices, simultaneously. Missed calls mean lost sales and frustrated customers, so reducing these is extremely important.
Will I be charged differently for Arabic or English Messages?
Yes. As per GSMA standards, a single message in English has160 characters, while an Arabic message has 70 characters. Messages over these character limits will be split and charged as additional SMS messages.For example:An English message of 200 characters will be split into 2 SMS messages and charged as two messages.An Arabic message of 100 characters will be split into 2 SMS messages and charged as two messages.
What are the costs of Microsoft 365 for business?
stc supports businesses of all sizes. Our Microsoft 365 flexible packages allow you to only purchase what you really need to innovate. The convenient subscription service means you pay in manageable chunks, rather than a one-off costly expense, and they're scalable so you can easily grow your package to keep up with your business.
What are the main benefits of a DRaaS platform?
Using stc's cloud DRaaS platform eliminates the need for costly investment in your own, physical off-site backup. You don't have to pay to staff, monitor and maintain your recovery site and, with stc's flexible and affordable options, you pay as you grow. We offer DRaaS for any workload, large or small, with straight-forward licensing and pricing. We're also application and operating system-agnostic, so it doesn't matter what you're currently working with, we'll ensure a true image-based replica. You can access the application and systems anywhere, any time, via the internet and you'll also benefit from 24/7 dedicated support, here to answer all your questions.
How do you activate an eSIM?
Usually, it's as straightforward as scanning a QR code with your device's camera. Once you have multiple plans stored on your eSIM, it's easy to switch between them. Head into your device's settings and tap Cellular/Mobile Data. You should see an option to switch plans and numbers. Simple.
Are there any special rates or roaming add-ons available for Business customers?
Yes, please visit https://business.stc.com.bh/en/sme/value-added-services/roaming. Click on the Overview tab to view all the available add-ons. A list of add-ons available for KSA, GCC and global countries can be found in this section.聽
What documents are required for the business postpaid plan?
To get started on our business postpaid plan, you require a local valid CR and you need to sign the forms available under the 'required document' section.
Do I need to pay to have stc Business Voice Select service activated?
No. There are no activation charges or monthly fees for stc Business Voice Select service.
Does stc Global MPLS have a Class of Service (CoS)?
Yes. stc Global MPLS's CoS provides a solution for customers running different application types that have varying security requirements.
How can I subscribe to the service?
To subscribe, please contact your key account manager directly.
How can I get stc's business fiber broadband?
To check if your area is eligible for fiber, please visit the link:- https://www.bnet.bh/check-fiber-availability. If you are eligible for fiber connectivity, register your interest with us today to get started. If you're unable to receive a fiber connection in your area, we will provide you with the exceptional 5G broadband packages to support your needs until fiber is available.
How does stc Web Protect work?
When you have Web Protect enabled on your stc Business internet, domain resolution requests are scanned against a list of malicious domains where any match will be automatically blocked.  By working at the DNS layer, you are protected from reaching any known malicious domains that may infect your device with malware.
Am I able to cancel my insurance policy? 
No. Office Insurance policy can not be canceled. 
How is security guaranteed in stc Datacenters?
Our facility is designed with a number of security features to provide maximum protection at all times. These features include a restricted access policy, key code racks, a logging record, CCTV monitoring, and 24/7 physical security.
Why choose stc's Business Back up as a Service?
Our key focus is to get you up and running in the shortest possible time. Our Backup Solution for Business reduces recovery costs and ensures a lower Recovery Time Objective to get things running flawlessly again. A huge pool of available IT resources to dip into, as well as quick failover mechanisms, means no headaches when your in-house team is trying to restore lost data.
Yes. You can screen calls and know when VIPs are trying to reach you.
Do you support two-way SMS?
What's the newest Microsoft 365 package?
That's the best part. Because stc Microsoft 365 solutions are cloud-based, everyone's package is always up-to-date with the latest developments and versions. There's no need for lengthy update procedures or getting an IT team involved.
How can I subscribe to the roaming add-on?
Your company's administrator can add the roaming add-on to any mobile postpaid line from the stc business portal. Your company can also allow employees to subscribe to the service using USSD by emailing
[email protected]
.
Can I get a smartphone with the business postpaid plan?
Our new range of device installment add-ons gives business clients the opportunity to get the latest smartphone once their current contract is up. You can check the 'mobile installment add-on' section to find the latest devices available. You can subscribe to these device add-ons at the time of activation or after plan activation, you simply need an add-on fee each month to take advantage of the offer.
How can my company subscribe to stc Business Voice Select?
You can email us on
[email protected]
or call us at 34128128. Your account manager will then get in touch with you.
Is it difficult for me to implement stc Global MPLS?
No. We offer an end-to-end setup. We take care of everything, from initial design to deployment.
Can you run your own virtual local area networks (VLANs), broadcast, and multicast domains across the infrastructure?
Yes. With stc Business Local MPLS's Layer 2 Transparency, you can run your own VLANs, broadcast, and multicast domains to suit specific requirements.
I am currently using stc consumer SIM card and stc Consumer Broadband Service. Can I activate stc
No. Web Protect Service is only available with Business Postpaid Mobile, Business Mobile/Fiber Broadband and Datacom Services.
What are the documents required for submitting claims? 
You may refer to the claim policy to view the documents required for submitting a claim. Please click here to view the claim policy.
Are there any restrictions on the equipment installed in my rented rack?
There are no specific restrictions; however, all equipment should comply to stc Datacenters' policies and applicable laws and regulations of the Kingdom of Bahrain.
Can I see presence information using stc One?
Yes. Presence information shows availability of colleagues, partners, executives, subject matter experts, etc. You can see at a glance who is online, on the phone, available to instant message, in a conference call, travelling, or on vacation.
How can I apply for two-way SMS?
It's easy – contact your account manager with your choice of shortcode (platinum/standard). They'll enlist technical support to establish the connection.
What will happen when the add-on validity expires?
End users will be notified about the usage and expiry date of the add-on. Once it expires, you will be charged on a pay-as-you-go basis. Business customers have the option to re-subscribe to the roaming add-on to avoid any extra roaming charges.
How can I renew my current postpaid business plan?
You have the option to renew your Voice or Data plan after 12, 18 or 24 months, once your current contract is up. Renewals are only allowed on the new Business Smart Plans; however, you can ask to renew existing plans.
How long will it take to activate my stc Business Voice Select service?
It will take between 12 – 14 working days from receiving your service order form for your stc Business Voice Select service to be activated. Your service will not be interrupted during the transition period.
Do I need a private infrastructure?
No. With advanced MPLS features, our Global MPLS VPN solutions provide secure network connectivity without the need for private infrastructure.
Is stc Business Local MPLS secure?
Yes. stc Business Local MPLS is highly secure. Services are separated at the transport layer and are delivered utilizing a network resource that is reserved for that service and for each individual customer.
Do I need to install a software to activate the web Protect service?
The great benefit of Web Protect is that you do not need to install any software. Web Protect will be activated at network level to provide the best and the most secured internet service from stc Bahrain.
What are the documents required for purchasing a policy?
To purchase a policy, you will need to fill in the application form which contains all the required details. To begin the process, you may register your interest and receive an initial quotation accordingly by clicking here.
How can my company subscribe to stc Datacenters services?
Please email us on
[email protected]
or call at 34128128, and your account manager will be in touch with you shortly.
Are the hardware and servicing costs of stc One expensive?
No. The hardware and servicing costs are lower than other unified communications.stc One does not require up-front capital investment, nor does it require ongoing maintenance and personnel to manage the system. This is because it is supported by stc professional engineers.
Can I have roaming access without purchasing a roaming add-on?
Yes you can, however you will be charged pay-as-you-go rates. Visit https://business.stc.com.bh/en/sme/value-added-services/roaming. Click on rates tab and type in the name of your destination country to get the information on PAYG roaming rates.
Can I switch to a new postpaid business plan?
If your business needs change, you can switch to a new postpaid business plan. You don't need to sign a new contract – you'll just continue with the same commitment period. You can always discuss any moving fees, upgrading or downgrading, with your account manager.
Any specific technical setup required to subscribe to stc Business Voice Select?
No. Your existing technical setup and hardware will remain the same without any change.
What makes stc Global MPLS cost effective?
As stc Global MPLS is a managed reliable end-to-end service, it can save you both time and money. The service combines security with the benefits of IP – scalability, flexibility, improved economics and CoS.This helps you to optimize costs and performance while allowing higher priority traffic (e.g. VoIP or business critical applications) to be carried without performance degradation.
Is there an option for protected circuits?
Yes. For resilience, you have the option to use protected circuits. Once they're in place, traffic is automatically switched over to the second link in less than 50 milliseconds.
How to test the service if I already enabled the Web Protect Service?
We have prepared a test page at the following URL https://welcome.wp.stc.com.bh
Your web browser will be redirected to https://wpblock.stc.com.bh if the service is successfully activated.
If any of above does not work, please contact by sending an email to business.sup
[email protected]
or your respective stc Business Account Manager.
How do I know if my business is eligible for office insurance?
Solidarity, the insurance provider, shall verify all the details on the application form and provide their feedback on your eligibility.
Is stc One a scalable solution?
Yes. With stc One, you can grow your phone system with your business.When you get started, you simply choose the stc One package that meets your initial requirement but you can adjust and scale up quickly and easily.Unlike traditional, on-premise PBX systems, stc One allows businesses to easily add or remove extensions and lines without hassle or additional capital investment. Moreover, you only pay for what you use.
How can I get help while roaming abroad?
You can get support by texting our customer service representatives directly via WhatsApp 24/7 on +97335128128. You can also contact us via live chat on our website or email us on
[email protected]
What types of calls can I make with my postpaid plan?
stc postpaid business voice plans let you make unlimited calls to other numbers in the stc network. You also have free minutes to spend on calls to other local networks. The number of minutes you get will depend on the plan you go for, but it ranges from 50 minutes on the data-focused plan up to 1,200 on the voice-focused plan.
Yes. We offer 24/7 dedicated customer care.
How can I subscribe to the service?
To subscribe, please contact your account sales manager directly.
Does stc Bahrain screen or monitor end user internet browsing?
stc does not screen or monitor end user internet browsing activities. The end user private information is hidden from stc Web Protect platform
What is the stc One mobile app?
The stc One mobile app enables you to answer all your business landline calls anywhere, anytime – geographical limitation or manual forwarding of your landline calls to your mobile - helping business customers reach you wherever you are. The user friendly and easy to configure app is compatible on Android and iOS mobile phones, available on the Apple® App Store and the Google® Play Store.With stc One, you will receive a free special business number with 77-series or a free port-in of fixed line to stc. For other benefits and business service bundles, stay tuned and avail interesting offers through stc website.
How does network selection work during roaming?
When you reach your destination country, switch on your mobile phone, and it should automatically select an operator. If you cannot find an operator, please check the configuration in your mobile phone under network settings. Your phone may be set-up to select the network manually. Switch it to automatic network selection mode, and it should find a roaming network for you. For more information on our partner networks, click on Rates tab on the top.
What is the minimum commitment period for the postpaid plans?
The minimum term for our postpaid plans is 12 months.
What is a false positive?
When Web Protect service blocks a web site which is legitimate or non-malicious, it is called a false positive.
Is stc One a managed service?
Yes. The platforms are managed, supported and are kept up to date with the latest technology. stc One is managed by a team of experts who provide 24/7 service monitoring.Stc offers a complete managed service including platform maintenance, technology support and refresh, configuration changes and system health checks.
How can I make a call while roaming ?
Its simple ! Start by adding 00 or + sign followed by the country code and then the number you wish to call. Here's an example how , if you wish to call Bahrain either dial 00973XXXXXXX or +973XXXXX
Can I terminate my business postpaid plan early?
Yes, but, as stated above, this plan has a minimum 12-month contract. Therefore, you'll be charged a termination fee if you terminate early, as stated in the application form.
Will my internet browsing speed be impacted after activating the service?
User internet speed will not be impacted by activating stc Web Protect service
Yes. We have dedicated customer care available 24/7.
What will happen if I am not connected to any of the participating networks while using the data roaming add-ons?
Your roaming usage is charged on a pay-as-you-go basis if you connect to a none participating network.
What are the differences between an antivirus and stc Web Protect service?
Antivirus Software

stc Web Protect Service

1. Requires installation and ongoing maintenance on every device
Zero Touch configuration and maintenance for end user devices

2. Cover only limited rage of end devices
Cover any device which will use Web Shield service enabled SIM card

3. Challenged keeping pace with today's fast-moving threats
Advanced Threat Intelligence platform with data science and engineering expertise to handle today's fast-moving threats

4. Clean/Delete malware/virus applications
Stop the connections to hacker control domain but cannot clean/delete the malware/virus
Are the stc One Call Centre Services integrated with stc One platform?
Yes. Our cloud-based call centre services are fully integrated with the stc One platform, so you can run your office telephones and call centres from the same platform
How can my employees check their usage details?
Employees can check their usage through the stc business portal. Visit: https://business.stc.com.bh/selfcare to access the stc business portal.
Will web Protect remove the viruses already inside my user device?
Web Protect only stops your device from connecting to any malicious web sites. If there is already a virus, Web Protect will stop the virus from connecting to its control center in internet.
What is a cloud-based call centre service?
One of the most innovative call centre services for business, a cloud-based call centre will revolutionise your customer experience operation.The technology to facilitate customer calls is owned by a network, in this case stc, and you simply subscribe to use it. This means you don't need need to invest in expensive platforms, software and hardware – you just need to pay a monthly fee to have access to a full-service call centre.Because it runs on the cloud, all you need is a good internet connection. While traditional call centres operate on landlines, which involve a large space commitment, a cloud-based call centre uses the internet. This means that your agents can also work remotely, giving you – and them – more flexibility.
What's different about the stc One video conference package?
stc One's remote conferencing for businesses is a 360 collaboration solution merging high-quality video, audio, presentations and data. It's ideal for work teams or institutions looking to innovate together, remotely.Your superior quality is ensured by Intelligent Network Detection and ultra-low bandwidth, with cutting-edge features like an artificial intelligence system enabling on-screen name tags, real-time subtitling and translations, minute count, and intelligent tracking for optimal viewership.You can tailor your solution to include stc's connectivity options and a selection of endpoints to help boost your remote conferencing experience, including 4K touch-screen whiteboards, high-resolution cameras and microphones, and more.
What will I pay for the stc One video conferencing solution for businesses?
We offer full flexibility because we understand how business needs change.You can opt for a flexible monthly package that you can expand with your growing demand or you can choose to pay-per-room and keep your costs streamlined, while knowing you can grow at any time.
Can small businesses use stc One video conference solutions?
Built on a fully scalable, state-of-the-art platform, our video conferencing is designed with flexibility in mind. Small businesses can keep the solution tailored, while bigger ones can rely on our large capacity to cater to their needs.You can scale up and down to keep your business moving. Most importantly, our service is highly secure and reliable, prioritising privacy for businesses of all sizes.
What support do you offer for stc One video conferencing?
We have a dedicated team of experts constantly monitoring the stc One video and audio conference service, to ensure superior streaming, a strong connection, and the latest updates.Our 24/7 customer support team is there so that whatever your time zone, we'll have things running smoothly in no time.