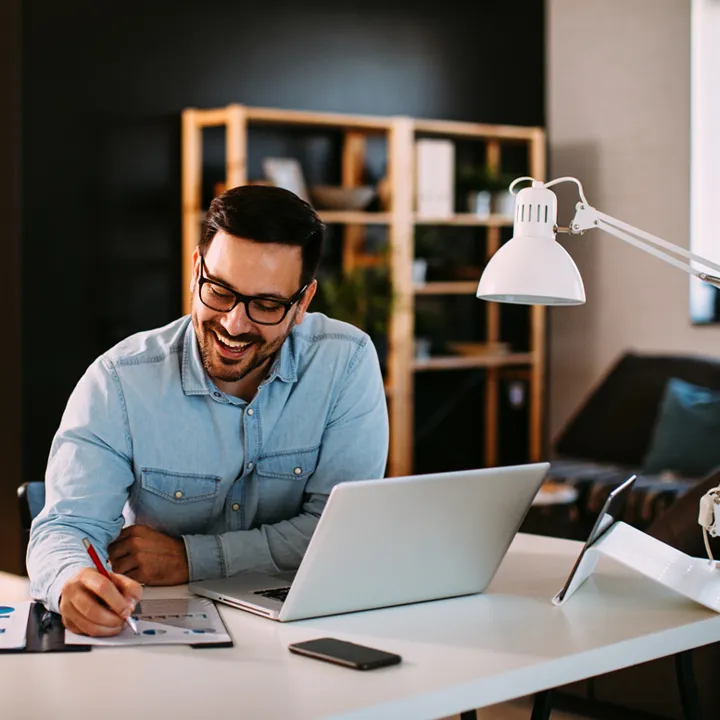 The Future of Work is Remote
Digital Solutions for Today's World
Technology today plays a huge role in supporting business continuity. In the wake of increasing digital transformation, connecting people with critical information has never been more crucial for success.


The need for remote working is simply here to stay. Many organizations may opt for a hybrid model that allows employees to work from home for most of the week. But that would still require virtual work and digital transformation to enable collaboration across teams and departments.

It is essential to have a digital work strategy in place to see an increased return on investment - and to bring that digital strategy to life, it's vital you have a strong service provider partnership in place.

That's where stc business means a lot more than just business. We seek to provide holistic solutions that empower your digital transformation and help you elevate your work without hindrance.

From smart devices that can bring your work to life no matter where you are and VPNs that keep your traffic safe and secure to collaboration tools such as video conferencing, file sharing and instant messaging, we're here to help.

Solutions like stc One, our cloud-based, multi-tenant unified communications suite,t empowers your business to run unhindered by remote work with its single interface for voice, video, and messaging. Your customers can reach you no matter where you are, with single numbers that are unified across multiple employee devices – providing the flexibility to attend to calls that matter, any place, anytime.
Cutting edge devices are key for work to take place seamlessly along with crystal clear voice lines and high speed bandwidth. stc business provides a host of exceptional bundles with portable and intuitive smartphones and tablets from the biggest names in technology,making it easy to work on the go.
As the modern workforce is more fragmented than ever across different locations and timezones, it has become vital to secure all devices, traffic and data from breaches, malware and malicious threats. stc Endpoint Security as a Service (EPSaaS) keeps your business safe from suspicious activity by securing end-user devices connected to the network, such as PCs, laptops and mobile devices. Along with stc Cyber Security solutions, our EPSaaS platform provides an extra layer of security with advanced threat protection capabilities for your remote working workforce.
As your business faces the challenges of today, stc business are right by your side to meet those challenges and rise above them. Now is the time to turn to the opportunities of the future.